About MineCraft Consulting
Leaders in mining, mechanical, electrical, business analysis, project management, project support, technical services and safety systems for Australian and International coal mines.
---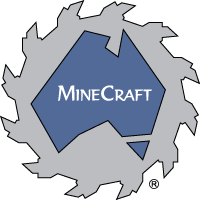 MineCraft Consulting has been operating as a mining consulting company since 1993 providing services to major Australian and International mining companies, their operating mines and projects and to potential investors.
The organisation is strategically aimed at providing offsite and onsite technical support to mining companies and mining projects both in Australia and overseas.